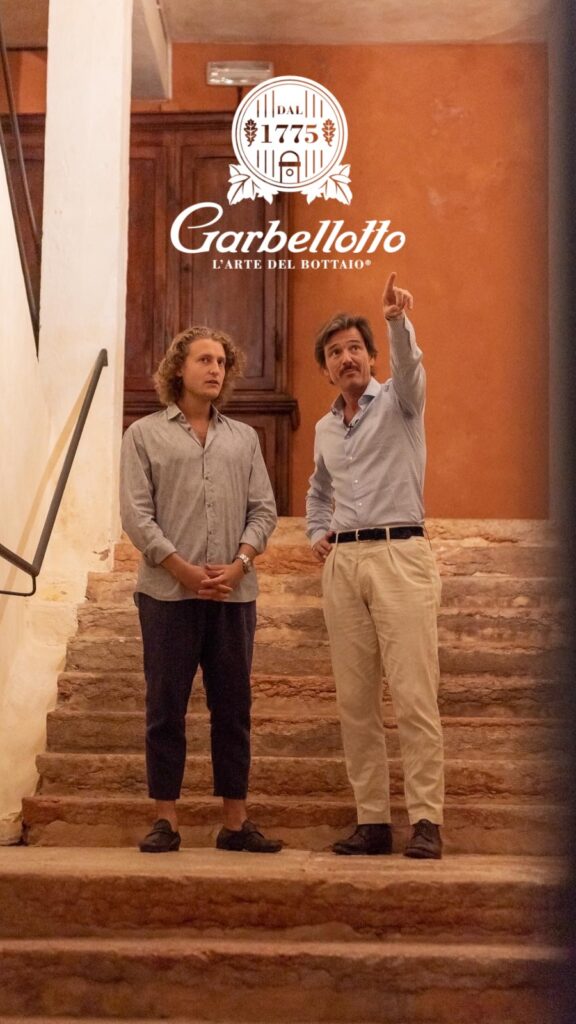 "The best wines age in Garbellotto" – In Valpolicella with Andrea Lonardi
To start 2023 with new experiences and sensations in the world of wine, the Garbellotto Tour resumes, visiting the well-known Bertani winery in the heart of Valpolicella.
Here, Alojz Felix Jermann and Andrea Lonardi, COO of Angelini Wines and Estates, owner of Bertani, take us through the historic cellars where Amarone della Valpolicella is aged and matured in Garbellotto barrels created with NIR technology.
Bertani's Amarone della Valpolicella is made using more traditional and ancient methods, following a gentle settling in bamboo grates close to the vineyards before being vinified and aged, for more than eight years, in French and Slavonian oak barrels treated with Garbellotto's NIR technology.
Together with Alojz Felix and Andrea we take a closer look at how wood with NIR technology allows the winery to produce the fruit of the land, expressing it with elegance, finesse and longevity. Follow the video to discover the details of Garbellotto's visit to Valpolicella and how our barrels made the idea of making wine at Bertani possible.