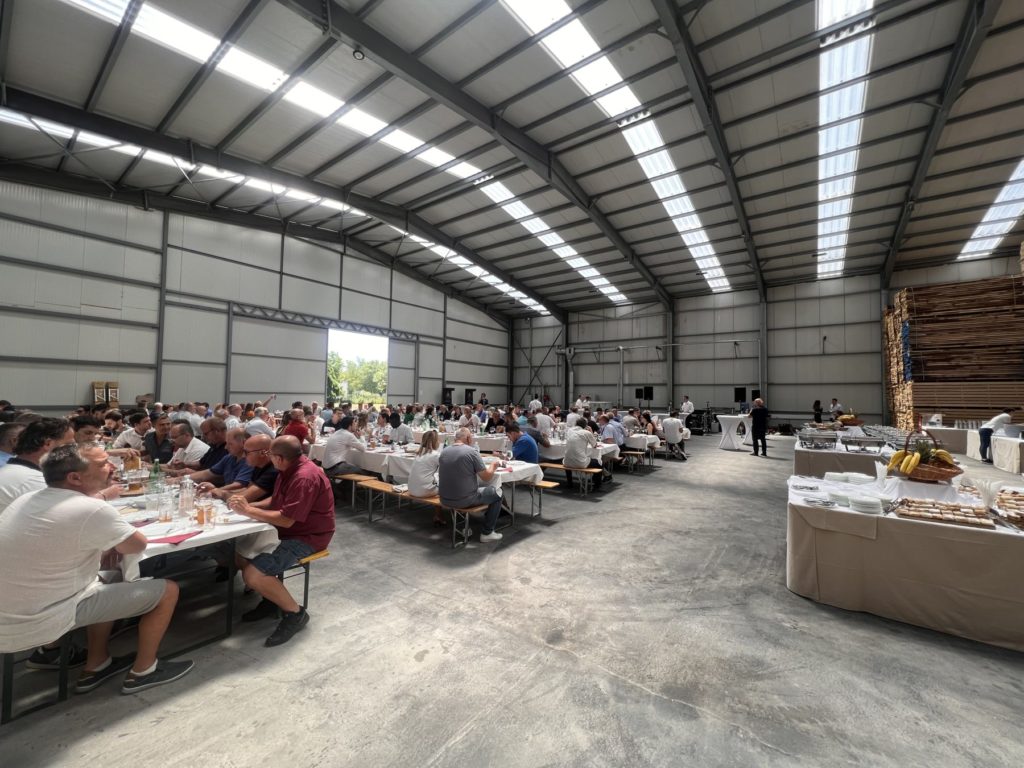 Feast of St Peters, Croatia 2022
Following the tradition, St. Peter was celebrated again this year, in a foreign location – Kutina.
Klik Par doo was the location of the celebration.
The company was founded in Kutina in 2014, was acquired by the Garbellotto Family, which restructured and reorganized it.
Today Klik Par produces barrels and semi-finished products for barrels, has an area of 27,000 m2 of which 3,500 m2 is covered, and engages 20 excellent employees.
After a convivial lunch with Klik Par and Garbellotto employees, Croatian city authorities, suppliers and families, the traditional trunk-cutting competition was held.
Afterwards, three scholarships were presented to deserving students: csan pongratulations to Ilaria Rizzo, Daria Pypla and Lorena Bertovic.